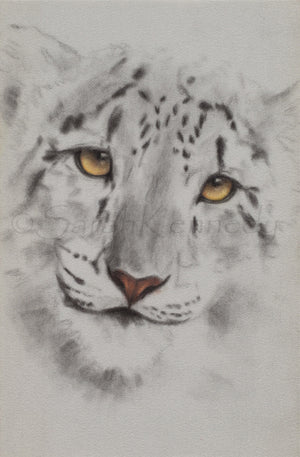 Gentle Eyes
Sale price Price $100.00 Regular price
Soft pastel and graphite on Velour.
Limited Edition Print of 50. Image Size 5 1/2 x 8 1/2" | Paper Size 8 1/2 x 11 1/2"
Giclee printed with archival inks on 100% Cotton rag.
Hand signed, titled, and numbered by Sarah Kennedy.
Snow leopards are such stunning creatures. They have an air of regal elegance that needs no colorful coat to set them apart. I love to look into their eyes -- just as ordinarily exceptional as the rest of them!