Native American Portraits
Animals.
I personally can't imagine the world without them-- and since I paint what I love, I have a few pieces starring the furry souls that share our world.
View
"I feel as if I know (the subject) when I look at your art..."
"Your art makes me happy... We need more artwork like this in the world."
About the Artist
Hello there! I work in a variety of media in order to portray my subject with life and emotion. I strive for realism and thrive on the minute details that build the greater world around us. Recently I have branched into surrealism, blending technical precision with imaginative settings in order to create images with a more whimsical feel.
View Bio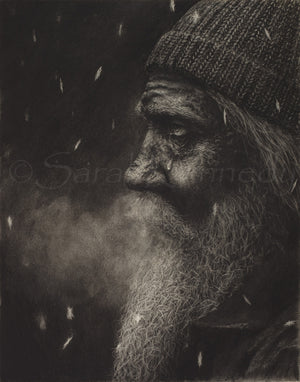 Hush of the Broken
Sale price Price $200.00 Regular price
Thank you for stopping by! I hope my work gives you a smile. If so, please subscribe to be the first to hear of new pieces, special deals, and other fun stuff.
~Sarah Kennedy